O1LT.COM "HOT, AND BLACK NEWS RECAP!!!!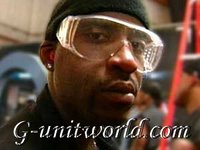 MTV "Making The Video" was at Busta Rhymes video shootout. Though all tapes have been confiscated by the F.B.I. This has now been elevated to a federal case. The only reason why I can assume this to be elevated to a federal case is one Tony Yayo. I can't connect all the dots yet. But trust me it will come out soon.

Jay-Z and the NJ Nets are looking for an artist to write the teams theme song.

Word is the federal government has yet to return the $35,000 it confiscated from The Inc. executive Chris "Gotti" Lorenzo's safe during a 2003 raid.

Mos Def spent his Valentine's Day yesterday at a court hearing over child support payments for his two daughters.

BET has released their annual "Top 25 Hottest Couples" and if you care to see the show it will be on February 16, 2006 at 10 P.M. EST.